Spring Training Superlatives
I've missed you old friend. Not you, whoever's reading this, stop being so narcissistic, I'm talking to baseball season. Yes, Spring Training officially began on Wednesday as roughly one-third the teams in the MLB saw pitchers and catchers walk onto the field to being preparing for opening day. By Feb. 21, every team will be practicing and we will have about 260 straight days of baseball action until the World Series concludes somewhere around Nov. 1. Now we no longer have to feel obligated to care about what presidential candidates are saying or when the primaries are. Honestly I would trade my right to vote for president for the right to vote for the Hall of Fame. Does that make me an irresponsible citizen? Yes, yes it does. Oh well.
Even though we're two weeks from Spring Training games and six weeks from Opening Day, now feels like the perfect time to start handing out superlatives for the season. Because baseball is so hard to predict, this is equivalent to looking at a freshman class' yearbook photos and then guessing what their accolades will be at the end of their senior year. It may be difficult, but you may be able to guess some things correctly from those freshman year pictures. You'd at least have a  fighter's chance with superlatives like best smile, nicest eyes, best dressed, and least likely to have a girlfriend. (No, I did not win least likely to have a girlfriend, I came in second. Shut up.) The point is, even though it's difficult, it's not going to stop me from trying. We'll start with the biggest question of the season and work our way through all these superlatives I made up with help from videos, GIFs, and mildly funny/painfully awkward jokes along the way! Excited? I know I am.
Most Likely to End the Giants' Even Year Run
New York Mets
The San Francisco Giants have a nice trend going where they win the World Series if it's an even year and miss the playoffs if it's an odd year. 2016 is an even year. This means you might as well bet your entire life savings on the Giants winning the World Series this year because it's happened the last three even years. For what it's worth, the Giants have taken major steps towards making sure the even year trend continues. After a season where Madison Bumgarner was the only starting pitcher to post a WAR (Wins Above Replacement) higher than 1.8, the Giants went out and signed to former aces in Johnny Cueto and Jeff Samardzija. Neither one was exactly lights out last season, but Cueto did help the Royals win the World Series and Samardzija's one bad season may just be an anomaly. Time will tell for the Giants.
However, this isn't about the Giants winning again, it's about who will dethrone them. The Cubs are the World Series favorite (more on that later), but the last season runner-up Mets have everything it takes to win it all this season. The Mets have three legitimate top of the rotation pitchers in Jacob DeGrom, Noah Syndergaard (I'm getting really tired of these hard to spell pitcher names), and Matt Harvey. Plus, with Zack Wheeler coming back from Tommy John surgery and Steven Matz showing real potential, the Mets have far and away the best rotation in baseball. The front office also took strides to match the pitching staff by bringing in Neil Walker and Asdrubal Cabrera to patrol the middle of the infield and resigning Yoenis Céspedes to power the offense. This isn't a World Series prediction yet, but right now the Mets look like the best bet to end the run of the even year.
Most Likely to Fall Down the Standings
St. Louis Cardinals Not really a superlative, but if you want to take a positive look on this the Cardinals won 100 games last year so taking a fall down the rankings could still mean a playoff berth. If you want to look at the gloomy side of things then you realize the Cardinals lost Jason Heyward and John Lackey to the division rival Cubs and have two of their most important players in Yadier Molina and Adam Wainwright coming back from serious injury. The only major moves the Cardinals made during the offseason were signing Mike Leake to be their fourth starter and trading for Jedd Gyorko to be a backup middle infielder. The Cardinals didn't really improve, which might not be a problem with a team that's still incredibly talented, but with the Cubs on the rise and another strong opponent in the division with the Pirates, don't be surprised if the Cardinals aren't their usual dominant self. Not that any of this matters anyway though because this is an even year and nobody has a chance against the Giants.
Most Likely to Make Sabermetrics Look Silly
Arizona Diamondbacks
Sabermetrics are always a fun topic in baseball. On one side you have people willing to die in defense of the value of RBIs, and on the other side people championing the cause of wRC (weighted runs created). No matter what side you fall on, it's fun to put the calculators and swords down and debate some of the advanced metrics projections. Every year, Baseball Prospectus releases their PECOTA season win total projections for each team. The projections are based on statistics, numbers, formulas, and a bunch of other stuff that I am not smart enough to understand. If you want read how the compute it and have your head spin click here. Thankfully, I 'm maybe smart enough to understand a win/loss column which is all I really need here. Whenever these advanced metric projections are released, they are debated about endlessly. The preseason projections are hit and miss. Last year the division winning Royals, Rangers, and Blue Jays were projected to finish 4th, 4th, and 3rd respectively in their divisions. In the NL though, the Dodgers and Cardinals were properly predicted to win their division while the Mets were predicted to finish 2nd. The lesson here is take these numbers with the grain of salt, and maybe some sugar, because sugar tastes better.
This year, the Royals are again a popular prediction to outperform expectations, but the Arizona Diamondbacks made moves in the offseason that could push this team over .500 and into playoff range. After having a below average pitching staff in 2015, the Dbacks shelled out $206 million to bring Zack Greinke to Arizona and then traded Dansby Swanson, the first overall pick in the last draft, to Atlanta for Shelby Miller. They also have A.J. Pollock, an All-Star last season, and Paul Goldschmidt, a perennial MVP candidate and the most underrated player in baseball. The star power is there, it's just a matter of young players developing and staying healthy (which is easy to say, hard to do) and the Diamondbacks could easily outperform the projection of 78-84.
Most Likely to "Earn" Their $30 Million
Clayton Kershaw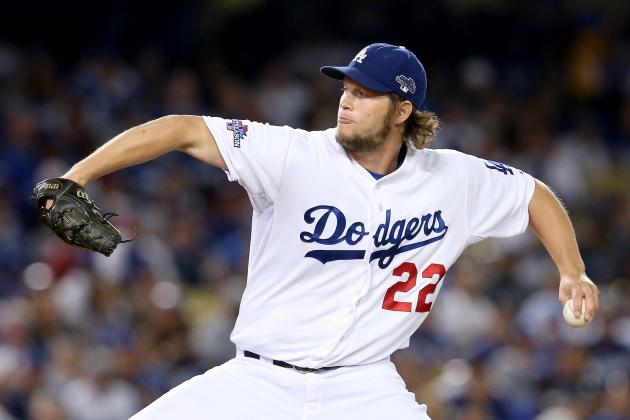 I put "Earn" in quotations because a lot of people don't think playing 162 baseball games a year warrants getting paid $30 million a year. I happen to think those people are wrong but you can think what you want. Just kidding, no you can't, you're only allowed to think the same as me. This year, there are five players earning $30 million or more with their current contracts: Max Scherzer, Clayton Kershaw, David Price, Zack Greinke, and Miguel Cabrera. The team that needs their player to be worth as close to $30 million as possible is the Red Sox. The weight of expectations is once again on Boston and with David Price as their ace, all eyes are going to be on him. If Price's past workload (200+ innings each of the past five years) and questionable postseason track record (5.12 ERA in nine starts) catches up to him, the Red Sox may see themselves sliding back to the bottom of the AL East.
There's a lot of concerns with Price, but one player no one has to worry about is Clayton Kershaw. Last year was the first year of Kershaw's megadeal and he promptly pitched to a 2.13 ERA and led the league with 301 strikeouts. Kershaw has had questions in the past about his playoff performance, but in the series loss against the Mets in 2015, Kershaw posted a 2.63 ERA while the rest of the team's pitching staff and offense struggled around him. Kershaw has had poor playoff performances in the past, but his career numbers are clouded by a few terrible games unlike David Price, who has consistently performed poorly in the playoffs. The Dodgers are going to rely on Kershaw more than ever with Greinke leaving for his own $30 million deal, but they should expect him to be as dominant as ever and see him potentially add to his already impressive three Cy Young awards. In today's game of baseball, Kershaw is worth that $30 million, and the Dodgers would happily give him that contract every time.
Biggest Bandwagon
Chicago Cubs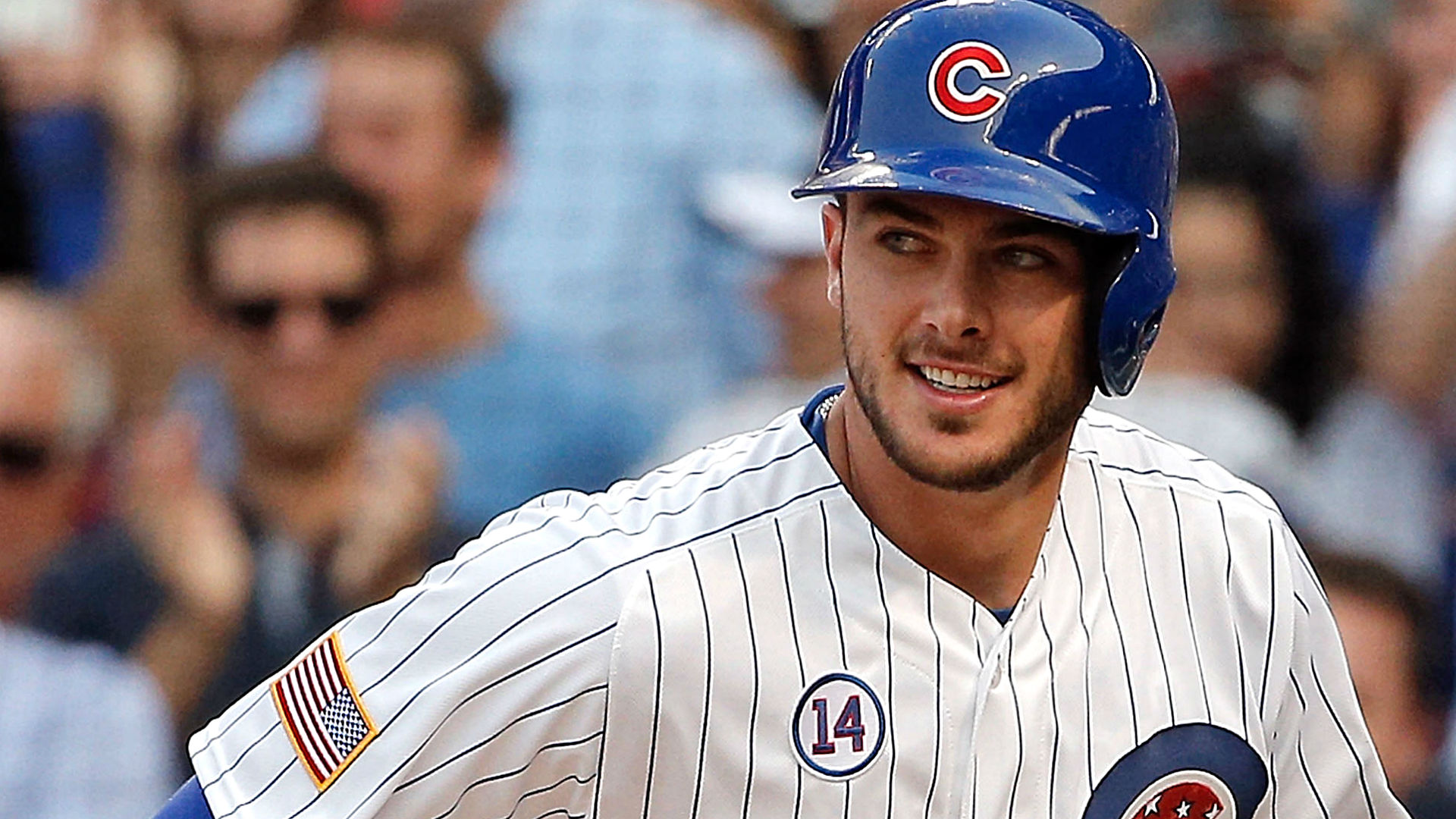 Let's play a game Cubs fans. Choose the Cubs' career leader in hits out of: Cap Anson, Ernie Banks, and Craig Middlebrooks. The answer Cubs fans is Craig Middlebrooks. You're saying "Yeah I knew that. He was great, I loved watching him." Well I've got news for you, Craig Middlebrooks is a character from Parks and Recreation.
All those nodding along are bandwagon fans, I caught you, get out. For the record, Anson leads the Cubs in hits with 3011, Mr. Cub is second. Nobody likes bandwagon fans, but every sport has a bandwagon team that gets all the disloyal fans who give the rest of the fans of that team a bad name. I'm looking at you "Warriors Fans" and "Panthers Fans" from before the Super Bowl. All of those Panthers fans need a team to jump on for the baseball season. Last year the Royals bandwagon got loaded up at the end of the season, and this year the Cubs can expect the same. Their bandwagon is going to have more people clinging to it than cars in the Progressive Rate Suckers commercials.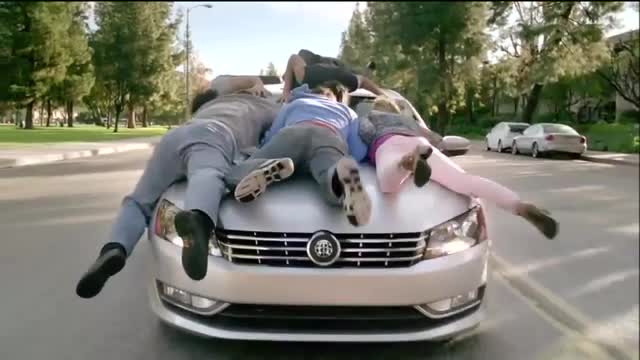 They're World Series favorites, don't have a great past, and have an incredibly bright future. It's the breeding ground for bandwagon fans. Just to try and dampen the bandwagon flame, the last five World Series favorites haven't even made a World Series, much less won it. So if this Cubs season does go off the rails, don't worry, bandwagon fans aren't without a home for long.
Most Likely to Start a Fight
with Bryce Harper
Gerrit Cole
It's no secret Bryce Harper isn't that likeable, I covered as much in the last article I wrote (Here). Last year Jonathon Papelbon and Harper got into a fight because Harper didn't run out fly ball in way that appeased Papelbon.
The best part of all of this is then National's Manager Matt Williams assessed the situation and decided to take Harper out when Papelbon clearly attacked first. Maybe that's why he got fired. Adding to this, Papelbon and Harper remain on the same team despite the National's having plenty of chances to rid themselves of Papelbon.
Papelbon was willing to fight for one of baseball's unwritten rules, but the problem is baseball's unwritten rules are incredibly stupid. Yet, there are still plenty of MLB players who take these rules way to seriously while guys like Harper don't. Because of this and the fact Harper is better than everyone at baseball except maybe Mike Trout means there's going to be lots of chances for him to fight someone who (hopefully) isn't his own teammates. My pick is Gerrit Cole. Cole once started a fight with Carlos Gomez because he flipped his bat and admired a triple.
https://youtu.be/BVgShpF5mJY
Granted Carlos Gomez is the cause of a lot of fights, but in this case Cole was the instigator, and odds are Harper and Gomez won't cross paths. Thus the burden of fighting falls on Cole. What's Cole going to do if Harper crushes a bomb and then admires it? I hope we find out this season because people need to learn that you should have fun playing baseball and not get punched or thrown at for doing a sick bat flip.
Most Likely to Get the Most
"Random" Drug Tests
Giancarlo Stanton
One of the running jokes about the NFL is that every time a punter or kicker makes a tackle or does something mildly athletic, the NFL will probably subject them to a drug test the next day. Pat McAfee, the punter for the Colts, is one such example. In baseball, steroids are an even bigger image problem, so it's very likely that when guys are hitting huge homeruns baseball is going to subject them to even more drug tests. And man does Giancarlo Stanton hit bombs.
Also, Barry Bonds is the Marlins new hitting coach. I'm sure Barry's got lots of tips on where to get steroids how to hit a baseball. If he needs any other help, A-Rod is from Miami and could probably give him the number of his cousin who supplies him HGH some pointers. Or he could call Peyton Manning and ask about mailing HGH to someone else Papa John's specials. Was that wrong? I'm sorry. Have fun with all your "random" drug tests Giancarlo, there's going to be a lot of them.
Most Likely to Make You Question
the Need for NL DH
Madison Bumgarner
One of the major points of debate going forward for the MLB is whether to implement a designated hitter in the National League to match the American League. Those against the idea of a National League DH point to the fact that having a pitcher that can hit is an extra advantage for your team, creates another level of strategy in baseball, and its tradition at this point. The argument is a good one, and when you have guys like Madison Bumgarner putting on a show at the plate, it only helps it even more. He had a better batting average than actual major league players who have to hit as the main part of their job. He hit .247 last season and had 5 homeruns in 77 plate appearances. If Bumgarner had the same amount of plate appearances as Chris Davis who led baseball with 47 homeruns, Bumgarner would have finished with 37 homeruns. Also, Chris Davis batted .262 for the season, just .015 higher than Bumgarner. The dude can flat out hit.
Most Likely to Make You
Demand an NL DH
Jon Lester
This award could go to basically every other pitcher in baseball, but for fun were going to give it to Jon Lester. Lester started his career by going 0-66 over 10 seasons. That's the worst start ever for any batter in the history of Major League Baseball. It also feels appropriate that his first hit was an infield single. Madison Bumgarner's five homeruns last season were just one shy of Jon Lester's six career hits.
Most Likely to Make You Extremely Conflicted on Whether the NL Should Have a DH or Not
Bartolo Colón
I present to you: Bartolo Colón
We are Bartolo Colón and Bartolo Colón is all of us. Never change Bartolo.
Whatever happens this season, just know that you can't blame me for these predictions being wrong because it's still February. But if they do happen to be correct (of course they'll be right in making them) just know it happened because…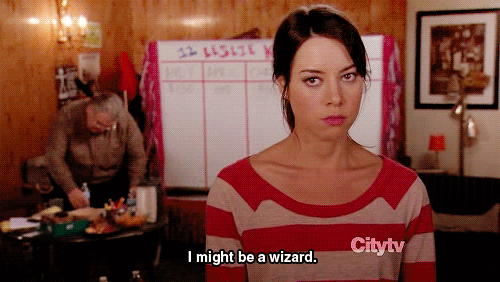 BE SURE TO COMMENT AND SHARE BELOW
FOLLOW RYAN LARSON ON TWITTER @realryanlarson
FOLLOW K-UTE SPORTS @K_UTESports
LISTEN TO THE SPORTS SALOON LIVE ON K-UTE RADIO MONDAY, WEDNESDAY, AND FRIDAY FROM 9-11 AM